Refer a friend, earn cash.
Share the love with friends, followers, or clients to earn $50 cash back when they purchase.
Can't stop talking about Nushape? Refer friends today by simply a moment to register with the button below. 
When you join our referral program, you'll be given a unique link to start sharing right away. So go ahead, spread the word!
You'll receive a $50 cash payout for each referral that completes a purchase. Payouts are issued the first week of the month following the purchase. 
Frequently Asked Questions
Who can join the REFERRAL program?
Anyone can join our referral program! Whether you're a current customer or an avid fan, we appreciate you spreading the word about Nushape.
What happens after I sign up?
Once you enter your email address into the form above, you'll be enrolled as a referral partner and can instantly share your unique referral link via email, Facebook, Twitter or LinkedIn. You'll also receive a welcome email that contains your unique referral link and login credentials to our portal. Make sure you save this email for future reference.
WHO IS the best fit for NUSHAPE?
Nushape is for everyone and allows you to share and earn cash back whether you're an influencer, doctor, or happy customer.  
Is there a limit to how much I can earn?
There is no limit to the amount you can earn. However, only new customer referrals are eligible to earn a reward, rewards cannot be applied to referrals you may have sent from the past. Self-referrals are also excluded.
When will rewards be paid out?
Rewards will only be paid for a completed purchase. These rewards, also known as approved commissions, will be dispersed during the first week of the month after the completed purchase via paypal. 
How do I track my rewards?
You can sign into our portal at any time to view and track your referrals. When you enroll in the referral program, you'll receive a welcome email with a temporary password to sign into the portal. Once you've logged in, you can update your password within your account settings. If you've forgotten your password, you can go here to request a password reset.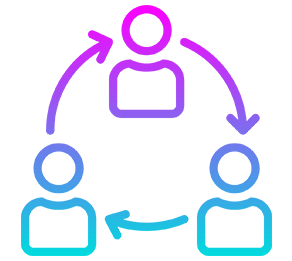 Become an Ambassador to make higher commissions & receive free product!
Top earning referral partners unlock ambassador status after 10 referral sales:
1 referral = $50
5 referrals = $250
10 referrals = $500+ with invite into ambassador program where you will receive free product & increased commissions for higher earnings