Constructed in a comfortable fabric with soft neoprene, The Nushape Lipo Wrap houses an LED treatment panel measuring 5" wide by 20" long which contains 600 high powered LEDs in both 850nm and 635nm waves. Measures 51" in length with optional extender straps if a longer length is needed. The LED treatment array is held within a zippered pocket and can be removed from the wrap for easy cleaning when needed.

The Nushape Lipo Wrap offers unparalleled performance as the number one liposuction alternative without medical oversight. Try it for yourself risk free - we stand by our product. Your purchase comes with a no questions asked money back guarantee, so the only thing you have to lose is fat!
Based on the Food and Drug Administration (FDA) for medical devices, Nushape is categorized as a "non-significant risk" product under low level light therapy. FDA-cleared 850nm infrared waves increase circulation, improve metabolic action and support the lymphatic system.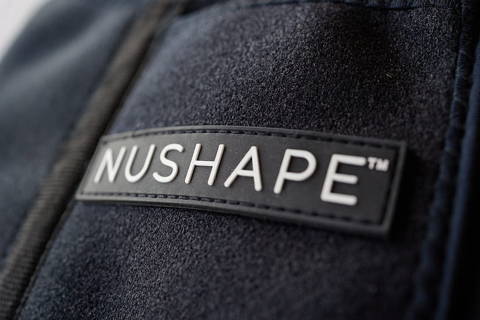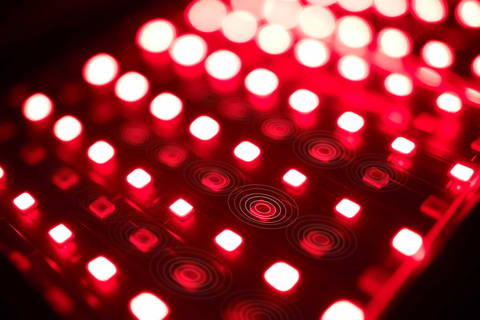 You may also consider downloading our free Guide to Light Therapy with your order. Our Nushape Power Bank makes your Lipo Wrap totally mobile, and our Nushape Sauna Wrap will maximize your results by turning up the heat to sweat out an impressive 600 calories a session.
Pain Relief and Healing is Made Simple With The Therapy Wrap
The Nushape Therapy Wrap features the latest in near-infrared and LED red light phototherapy for pain, inflammation and recovery. You will not find a more powerful system for home or portable treatment.
Phototherapy in this spectrum promotes muscle relaxation and generally facilitates pain reduction. It also stimulates fibroblast and collagen production, increases lymphatic drainage, and reduces swelling and inflammation bringing relief to athletes, sufferers of arthritis, and those with chronic pain.
Simply place the wrap over your area of choice and relax for 10-20 minutes.
Red light and near-infrared waves provide relief from pain and enhance and aid the healing process.
Studies Have Shown Red Light Therapy May Support:
Chronic Pain
Swelling
Wound & Musculoskeletal Injuries
Inflammation
Bruising
Post-op and Aesthetic Procedures
Tendonitis
Mild to Moderate Arthritis
Diabetic Neuropathy
Legal Disclaimer: Not intended for use in the diagnosis, cure, mitigation, treatment, or prevention of disease or any other condition, or to affect the structure or function of the body. The product is cosmetic in nature and does not claim to impart any health benefits. The statements made in regards to Nushape systems have not been evaluated by the US Food and Drug Administration.

*Results may vary*